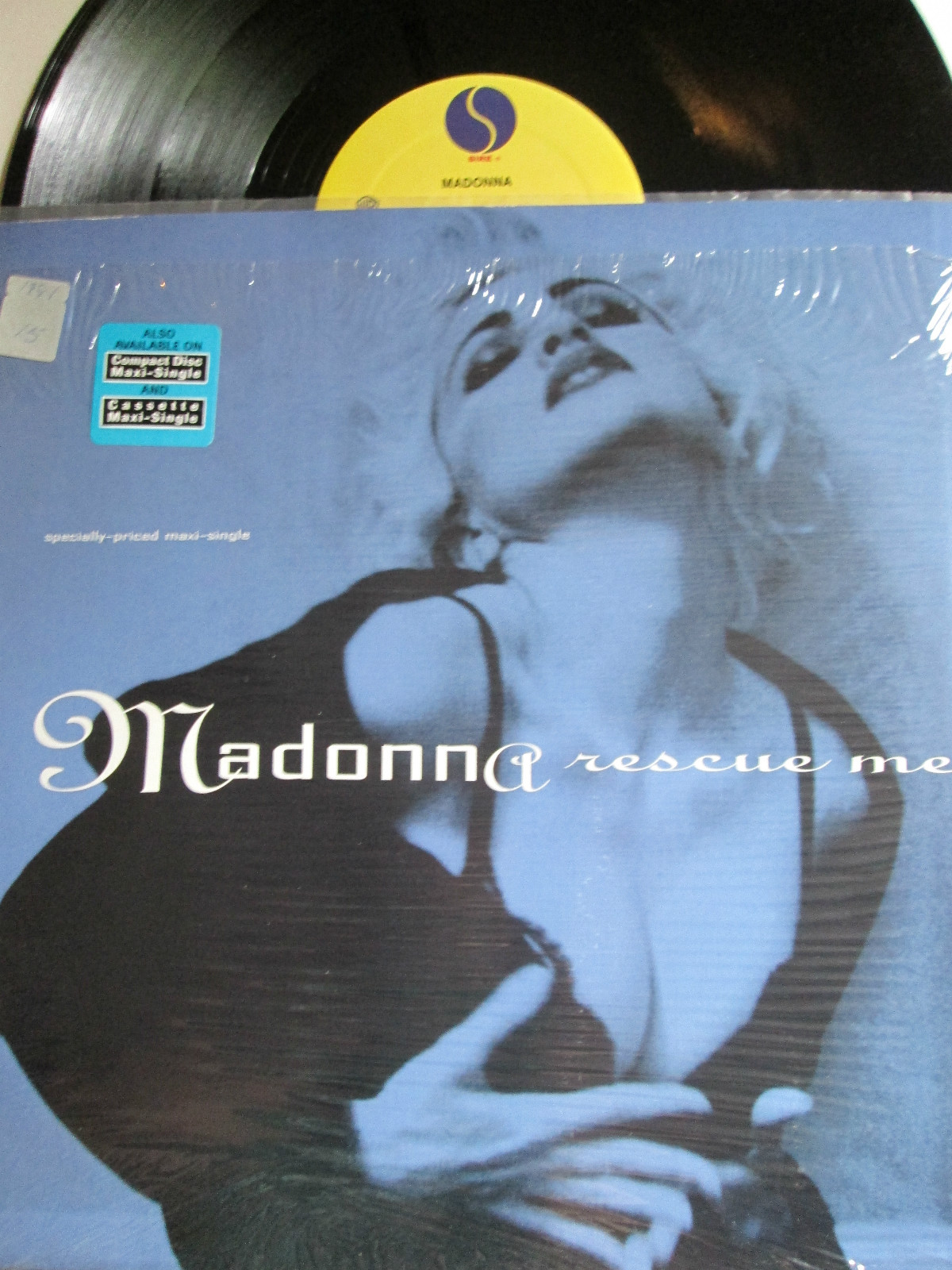 "Rescue Me" was one of two new songs recorded for Madonna's first greatest hits album, 1990's "The Immaculate Collection." It was the second single to be released from her 1990 greatest hits compilation The Immaculate Collection on February 26, 1991 by Sire Records. When it debuted at No. 15 on the March 2, 1991 Hot 100 chart, it marked the highest-ever bow for a single by a woman. Further, it was -- at the time -- one of only four titles to debut in the top 20. The song had been an airplay hit for a full three months before it finally arrived on the Hot 100, as the single had been held back from commercial release. As "Rescue Me's" release was delayed until it had reached its peak of popularity on the radio, it had an artificially short run -- 8 weeks -- on the Hot 100. It was certified gold by the RIAA on May 24, 1991.

In the UK, a remix of "Crazy for You" was released as the second single, from The Immaculate Collection, in February 1991, so the release of "Rescue Me" was pushed back until April 1991. The artwork for the UK was changed due to the fact that the same image for the North American release had been used on the "Crazy for You" single, so a photograph by Jean-Baptiste Mondino was used instead.
Elsewhere in the world, "Rescue Me" placed within the top-five in countries such as the UK, Ireland, Italy, and South Africa. According to The Official Charts Company, "Rescue Me" has sold 134,767 copies in the United Kingdom as of August 2008. It also peaked at number three in Europe.
Some of the remixes for "Rescue Me" include vocal samples from other Madonna songs. The Houseboat Vocal includes the "Hey" said by Madonna, followed by "What!" said by the back-up singers, from the single "True Blue", in the beginning of the remix. The S.O.S. Mix includes the "Watch out" from the beginning of the single "Open Your Heart", but it is transposed down and distorted. The Titanic Vocal and Demanding Dub include the "So now what?" sample taken from the single "Justify My Love". The Demanding Dub also includes a sample of "Ladies" from the single "Vogue".