Rumors are circulating that the singer's alleged new single - titled either 'Unapologetic Bitch' or 'Bitch, I'm Madonna' - samples Siri's voice. Siri is an artificial intelligence assistant found on Apple iPhone and iPad devices.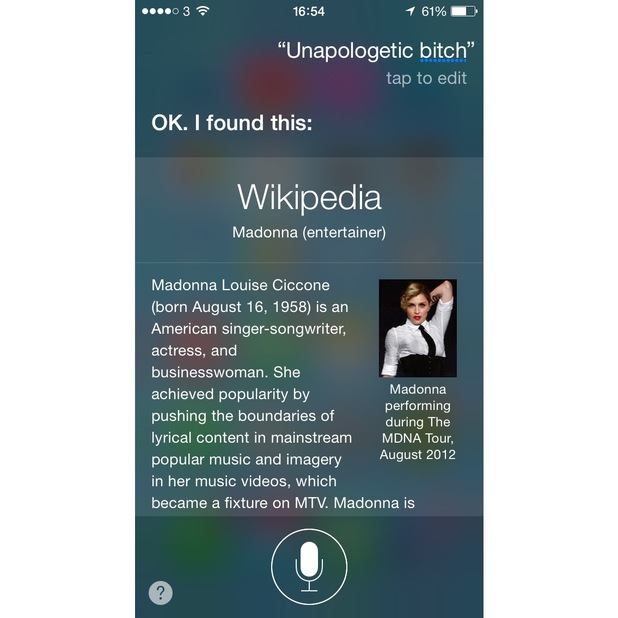 The speculation was increased further when someone noticed that saying 'Unapologetic Bitch' into Siri swiftly loads Madonna's Wikipedia page, seemingly creating a link between the service and the superstar.
Searching Wikipedia online, 'Unapologetic Bitch' isn't mentioned on Madonna's main page, making the Siri search result even more curious.
What's more, while simply typing 'Unapologetic Bitch' into Google or Bing does bring up results relating to Madonna, the star's main Wikipedia page isn't even within the first 30 search results.


Read more: http://www.digitalspy.ca/music/news/a594159/madonna-has-she-teamed-up-with-apples-siri-for-unapologetic-bitch.html#~oOJmtZXlr36WNJ#ixzz3CBUzfl2h
Follow us: @digitalspy on Twitter | digitalspyuk on Facebook