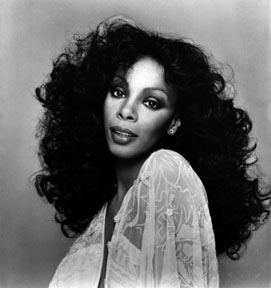 Queen of Disco Donna Summer has died at the age of 63.
The 'She Works Hard for the Money' hitmaker had reportedly been suffering from cancer and passed away in Florida, according to TMZ.com.
She shot to fame in the 1970s singing a string of classic disco hits, including Love to Love You Baby, Bad Girls, and Hot Stuff.
During her 40-year career, she scooped five Grammy Awards, and her last single, To Paris with Love, topped the U.S. dance chart in 2010.
'Hot Stuff' is one of my favorite jams to this day.