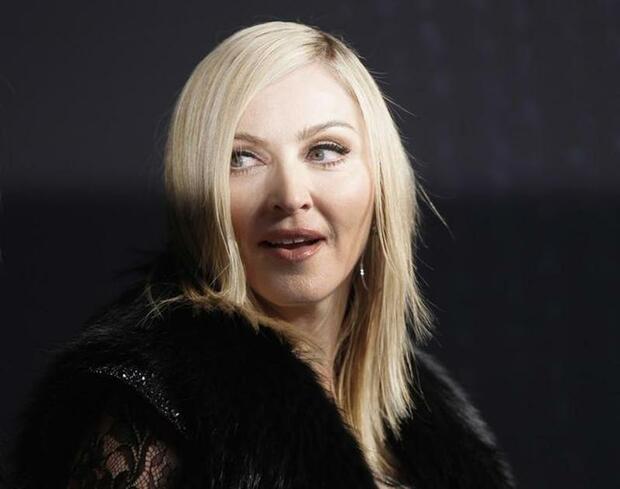 Madonna raises $7m from sale of Fernand Léger painting to 'make like Malala smile' around the world. The Queen of Pop will donate the proceeds to her Ray of Light Foundation to promote girls' education in the Middle East and South Asia.
The singer bought the 1921 Cubist work, Three Women at the Red Table, in 1990 for $3.4m (£2.2m).
Madonna will donate $7.2 million (£4.7 million) from the sale of a painting by Cubist Fernand Léger to promote equal education rights for girls like Malala.
The singer, who is a keen art collector, bought Léger'sTrois Femmes à la Table Rouge in 1990. It was sold as part of Sotheby's sale of Impressionist and modern art which took more than $230m (£148.6m) in New York yesterday.
Madonna said she decided to auction the work in order to "trade something valuable for something invaluable". All proceeds will go to her Ray of Light Foundation which supports girls' education projects in the Middle East and South Asia.
Writing on her
Facebook
page today, the pop star said: "Thanks to everyone who helped make it happen! Art equals Revolution!"
She accompanied her remarks with a photograph of a smiling Malala Yousafzai, 15, a Pakistani schoolgirl and education activist who was shot in the head and neck in an assassination attempt by the Taliban last year.
Malala, who had previously written a blog under a pseudonym championing education for girls, received extensive treatment for her wounds in the UK and appears to be recovering well.
"I Hope to make many girls smile like Malala all around the world!" Madonna wrote.
The "Material Girl" singer is known for her charitable work, previously supporting Unicef, Amnesty International, Children In Need among others.
However, her charity Raising Malawi recently came under fire in the African country from the government's education minister Eunice Kazembe. She accused Madonna of exaggerating her charitable work in the country.
Mrs Kaembe told press: "[Raising Malawi] have said they have built ten schools in Malawi and on our side what we know is that she [Madonna] has built classrooms... these are not schools from our side and really that's the essence of the difference between her side and the Malawi government."