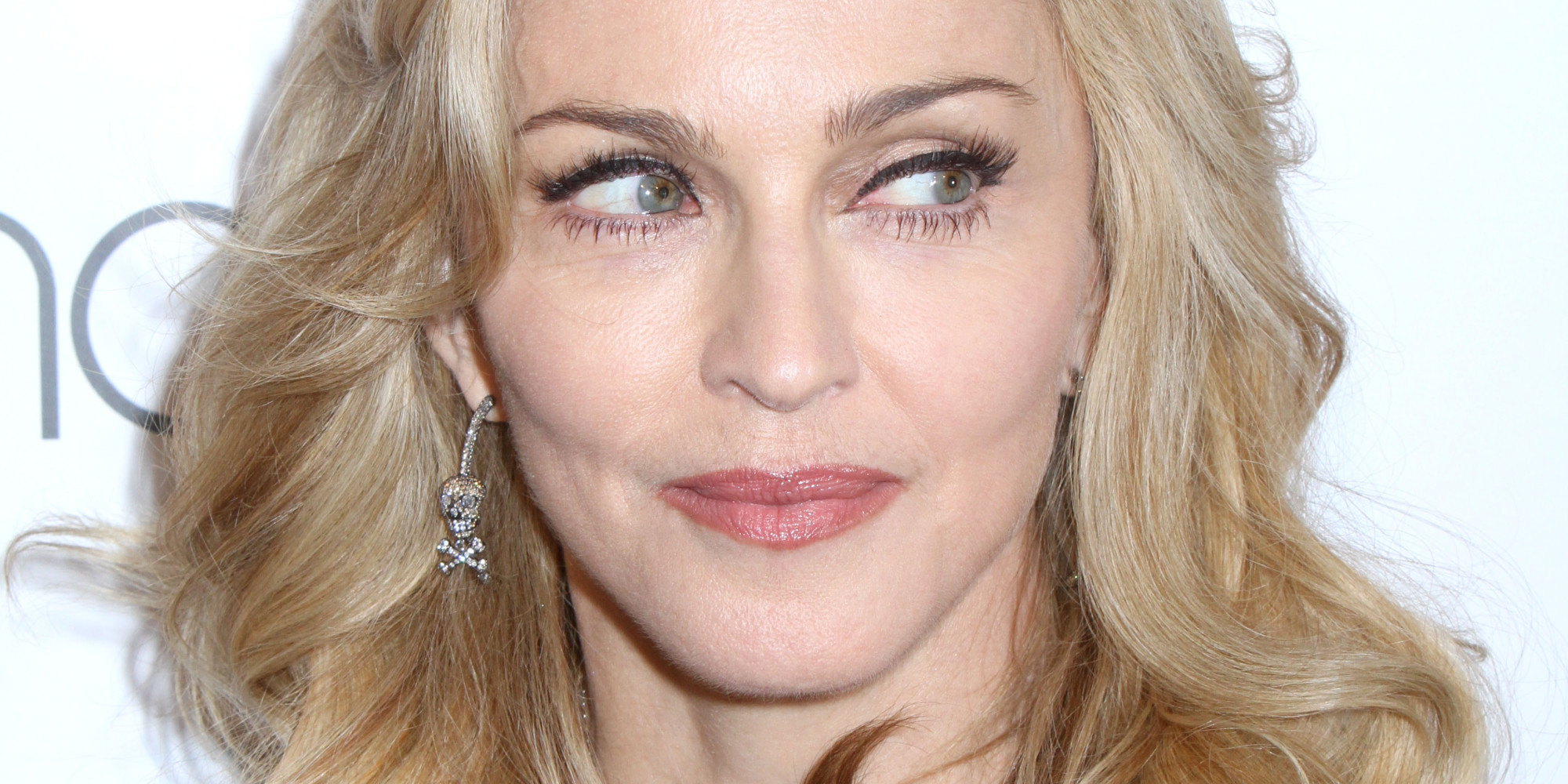 Being a huge Madonna fan since 1983, I have grown accustomed to the mind-boggling amount of hatred she gets. I expect it. But after the Grammys, and reading the insane amount of ageist remarks she gets about her age, I felt compelled to say something about this.
Yes, Madonna is 55 years old. We don't need that pointed out, thanks. We know exactly how long she's been around. But why is she continually pointed out for her age, or looks? I distinctly recall seeing Paul McCartney and Ringo Starr at the Grammys. And Stevie Wonder. And Steven Tyler. And Nile Rogers. Yet….. not a peep about any of them or their age. Why? As if the rampant ageism from little monsters these past few years hasn't been bad enough.
Nobody bats an eye at Cher (who I love, by the way)- although Cher is far older than Madonna. Cher can release album after album, go on farewell tour after farewell tour, and give out awards in her "If I Could Turn Back Time" thong until the cows come home, and it's fine and dandy. In 2009, we were lucky enough to catch the magnificent Tina Turner in concert. Tina rocked it, even at 70 YEARS OLD. She rocked her mini-skirts and fishnet hose, too. Yet….. not a peep about Tina being "too old".
Blondie is touring again, and has a new album. Cyndi Lauper is older than Madonna. Bruce Springsteen is at least the same age- yet he gets a free pass. So does Prince. So does Mick Jagger. Tony Bennett. Yet, Madonna is either "too old", "irrelevant", "a mummy", "Granny"….. I could go on and on here. What the fuck people?
Madonna is regularly crucified for every single thing she does. How she looks. What she's wearing. She's either wearing not enough clothes, or too many. Madonna could develop a cure for cancer, and she would just be trying to remain relevant. Whatever.
If you ask me- Madonna is far more "relevant" than Katy Perry, Rihanna, and Lady Gaga combined- because they all are students of Madonna 101. They are all a part of Madonna's massive cultural impact and influence. All pop music today goes back to The Beatles, Michael Jackson, and Madonna. If Madonna were irrelevant, then her tours would FLOP. Nobody would care what she was doing and not buy expensive tickets to see her live. Yet, yet, they do. Lots of them. Her MDNA tour was the top-grossing tour of 2012, playing to over 3.5 million people worldwide. Her Super Bowl appearance drew in more viewers than Beyonce's show. The 80's are white-hot now, and why is Michael Jackson relevant, but not Madonna? When all pop tarts of today are trying to BE Madonna? If that's not relevance, then I don't know what is.
What is it about Madonna that draws out the sheer hatred in people? Why can other stars keep going, but not Madonna?