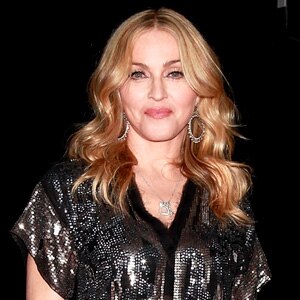 Get ready for A LOT more Madge in UR life!
Back in 2007,
Madonna
signed a 10-year deal with Live Nation, reportedly worth $100 million! Wowsa!
Now, we've got some new details on her Live Nation/Interscope Records three album deal, which will make up a $40 million portion of her $100 mil deal!
Here are the updates:
- New single Gimme All Your Luvin to be released last week of January
- New album is finished and gets released in March 2012 on Interscope Records
- Madge's '360' deal includes studio albums, touring, merchandising, fan club/website, DVDs, music-related tv/film projects, and 'associated sponsorship agreements'
Here's what Madonna's manager Guy Oseary had to say about the deal:
"We anticipate a very bright future at our new home."
And more from Interscope Geffen A&M Chairman Jimmy Iovine:
"Very rarely does an opportunity like this come around. We would like to thank Madonna, Guy and Live Nation for their belief in us."
We're BEYOND excited to see what Madge
brings us
in the upcoming years! We know the new album will be A-MAZING!!!!!!!