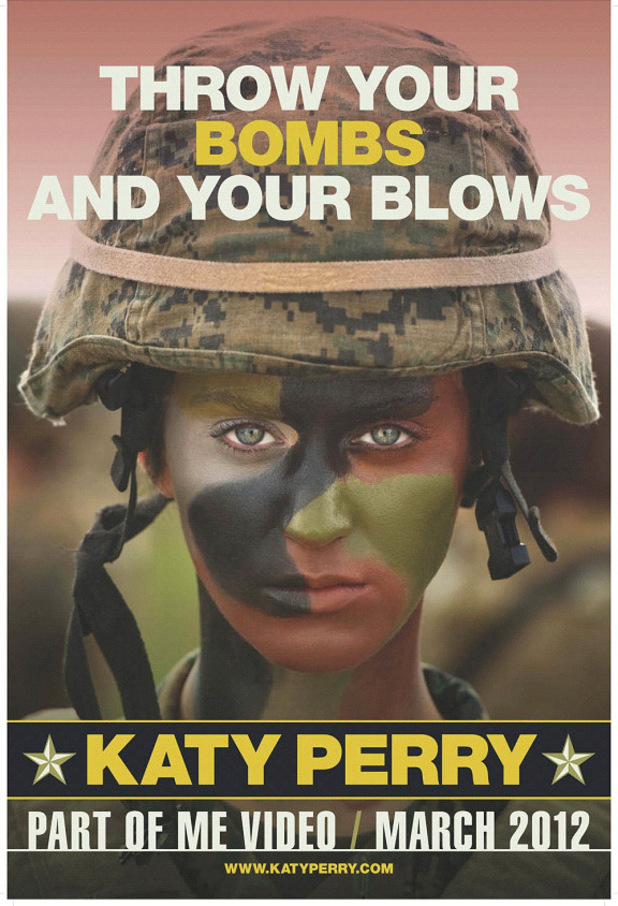 Katy Perry has been criticized by a feminist author for her latest music video.
The singer's visual for new single 'Part of Me' sees her joining the US Marines after discovering that her partner had cheated on her.
However, Naomi Wolf - who admitted that she used to be a fan of Perry - has criticized the star for the pro-military message included in the video.
Wolf stated on her official Facebook page: "Have you all seen the Katy Perry marines video? It is a total piece of propaganda for the Marines… I really want to find out if she was paid by them for making it… it is truly shameful.
"I would suggest a boycott of this singer who I really liked – if you are as offended at this glorification of violence as I am."
'Part of Me' reached number one in the US and UK upon its release and is included as one of three new tracks on Perry's new repackaged album Teenage Dream: The Complete Confection