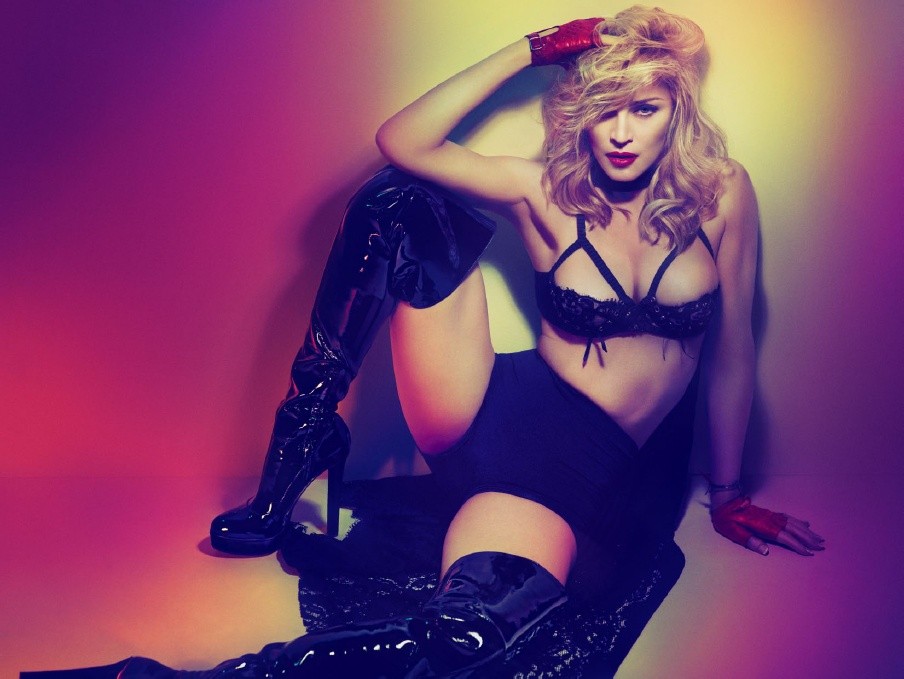 JK! Although we are about to go slightly
James Lipton
on your asses.
During the making of
MDNA
, Madge and old chum
William Orbit
were in their own creative pocket of a world, where the only outside influence were french films circa 1960's, and, strangely…
Kreayshawn
?
"We never played tracks by everybody else, all the current artists. It's a dangerous road to go down…We liked what we're doing in this current time and space. What we tended to do was watch old French films from the '60s or listen to music that was so far away that it wasn't, in any way, relevant."
They did listen to ONE contemporary musician, the stoner-rapping-scenester
american version of Lady Sovereign
: Kreayshawn
Orbit talks about their fondness for the teensy rapster:
"I did remember…we were just looking at links on YouTube, and I was showing her Kreayshawn, and I've been working with her, and I really like her. And she's obviously got this track out called Hoes on My Di– [with the line] 'cause I look like Madonna.' And, I played it for Madonna … then she was saying afterwards 'Hoes on my di–, 'cause I am Madonna.' That was about the only time we looked at any serious contemporary pop music."
LOLz.
According to Orbit, Madge is unafraid to call herself Queen Bi*** and doesn't really give a shiz as to what anyone else will think of MDNA.
All in all, the duo claim to be VERY happy with the way the record turned out, especially as it was fueled by creative juices and FUN with a capital
FU
.
How are U liking MDNA? CLICK THE JUMP to see all the 40 countries that Madonna has hit #1 in!
U.S.
Australia
Belgium
Bulgaria
Canada
Czech Republic
Denmark
Finland
France
Greece
Hungary
Italy
Japan
Latvia
Lithuania
Luxembourg
Malta
NZ
Portugal
Poland
Romania
Slovak Rep.
Spain
Sweden
UK
Argentina
Brazil
Chile
Colombia
Costa Rica
Dominican Republic
Ecuador
El Salvador
Guatemala
Honduras
Mexico
Nicaragua
Paraguay
Peru
Venezuela