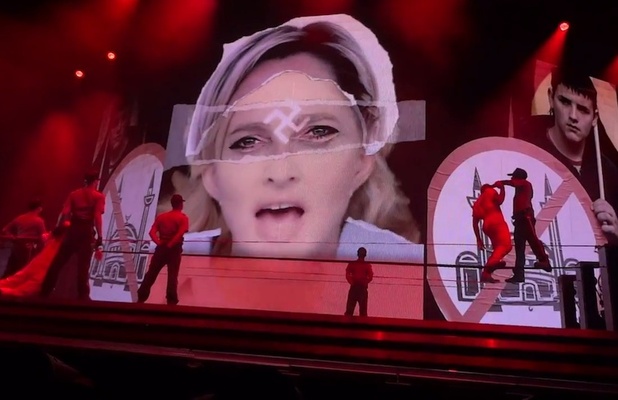 Madonna has explained a segment of her 'MDNA' stage show which incorporates a swastika and other controversial imagery.

The singer attracted attention for the sequence, where the Nazi iconography was superimposed on the face of National Front leader Marine Le Pen, when it was first aired in Israel.

It was later suggested that the right wing party may sue Madonna after she repeated the broadcast during her show in Paris.

Asked by Brazilian network Globo what the whole sequence was about, Madonna said: "The intolerance that we human beings have for one another.

"And how much we judge people before knowing them. That's why it's done in the song 'Nobody Knows Me'."