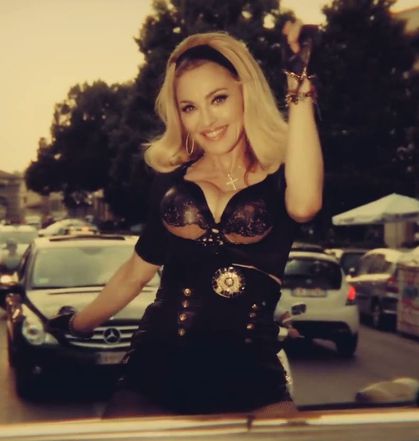 Her Madgesty's new song just hit Billboard's "Dance/Club" chart!
This isn't a huge deal for Madonna, considering this is the 60TH TIME she's made the list, but we're still proud!
Turn Up the Radio debuted on the ranking at #39 — but if the song makes it to #1, it will be gurlfriend's 43nd track to swing to the top spot.
It may take a while for the queen to grab the tippy-top ranking. Right now, Katy Perry's Wide Awake has a strong well-devereved hold of #1, and J.Lo's Goin' In is making a steady climb up.
It's gonna be a battle of the divas!!