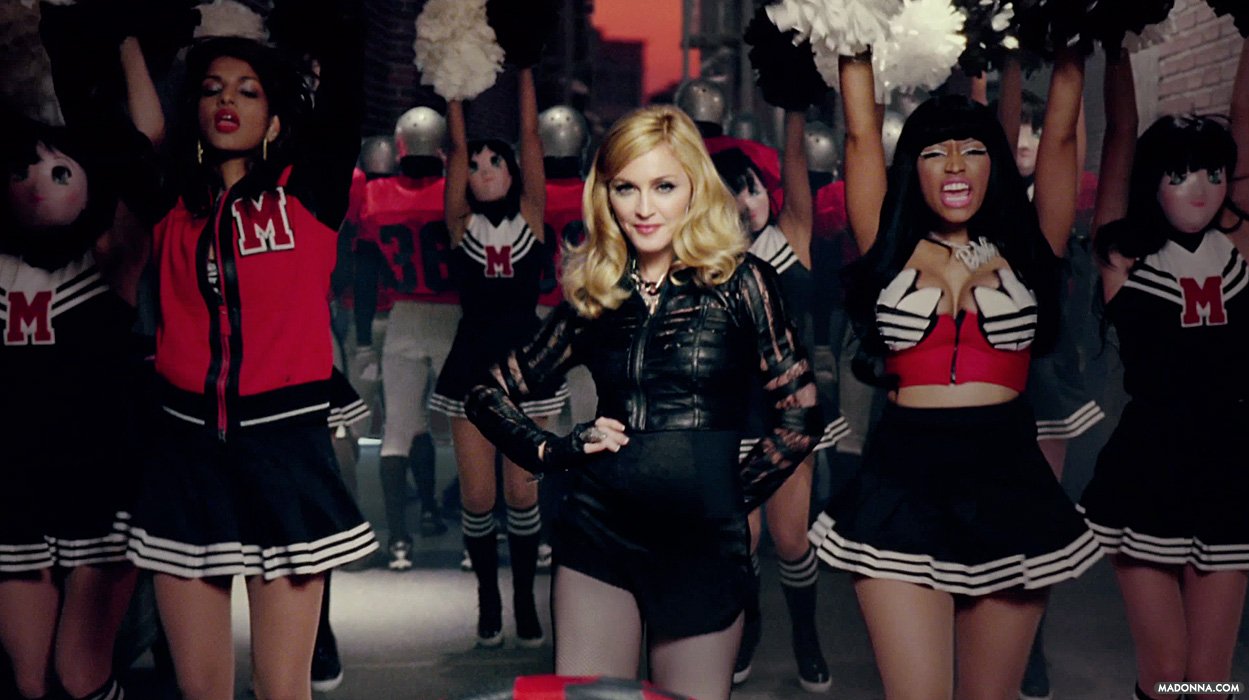 It all started out so well.
Backed by a mammoth promotional campaign, Madonna's "comeback" single 'Give Me All Your Luvin" seemed poised to smash charts globally.
And yet, merely weeks removed from its release, the song is far from faring well in a number of key territories.
In the UK, a market which Madge has consistently sold in, 'Luvin" has received anything but that. Indeed, the Nicki Minaj and MIA assisted cut has only managed to scrape the Top 40, peaking at a lowly #37. A feat which sees the track serve as her worst-performing lead single in Britain, and one of her worst performing here full stop.
The single has also fared poorly in Australia, peaking at #25 on the ARIA.
Stateside, the track has enjoyed a somewhat better run, becoming the 53 year old's first top ten hit on the Billboard Hot 100 since 2008′s '4 Minutes', after hitting #10 last week. Yet, backed by the epic buzz of her
Super Bowl
showing and a cunning
radio deal
with Clear Channel, anything but that success would have been a colossal disaster.
And yet with the effects of both dimming, many find it no coincidence that the track's radio spins and iTunes buys have ground to an abrupt halt.
Which begs the question; just how successful is 'Luvin"?
In one regard, it's served its true purpose of "advertising" its accompanying album 'MDNA', as well as the singer's forthcoming tour – causing fever pitch anticipation for both. However, it's also arguable that – given its "youthful" composition and lyrical content – the track has failed in its quest to cement her Madegesty's relevance to today's teen-dominated audience.
For yours truly, the track tanked before release, given the multiple flavours of garbage it served up. There's keeping up with the Joneses, and there's defecating on your discography – something ol' Madge has done many times over with this cut. Unfortunate, as on paper, the trio of Madonna, MIA, and Minaj seemed like home-run and then some.
We can only hope 'MDNA' serves up better, serves up fresher.